Top 11 Hollywood Movies - Must Watch in 2019!
Get yourself ready with these upcoming films in nearest cinema around you
By Nabil Rahim
In 2018, there were some great movies that we all enjoyed. From the shocking end of Avengers Infinity War to the great concert of Bohemian Rhapsody.
Now get prepared as for this year, there will be many more films that are going to be released. So, you know what to do guys ... You may also need to plan your budget just for the movies!
Youth Connect has prepared a list of top 11 Hollywood movies that will be released this year and are in the must watch list.
1. GLASS

17th January 2019
Genre: Action, thriller
A sequel from the movie Unbreakable (2000) and Split (2016) directed by none other than M. Night Shyamalan is playing now. From the Unbreakable, Bruce Willis returns as David Dunn as well as Samuel L Jackson who plays Elijah Prince or known as Mr. Glass. Well, if you love thrillers then this movie might be just right for you.
2. CAPTAIN MARVEL
7th March 2019
Genre: Action
Anyone who loves a superhero movie, please raise both hands and scream ME! Well, if you are a fan of Marvel, then definitely you would have already marked your calendar for this. This is the story of Carol Denvers or Captain Marvel played by Brie Larson who will come to Earth to save the people! Well, aren't all superhero movies about saving people? As for most Marvel movies, there will be Nick Fury played by Samuel L Jackson (again). Some may ask, how Captain Marvel and The Avengers are connected? Well, you just have to wait and watch to find out.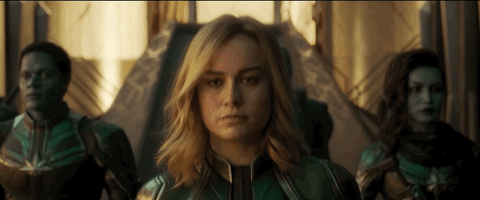 And look at Brie is as Captain Marvel! 10/10 would date her!

3. SHAZAM!
5th April 2019
Genre: Action
If Captain Marvel is from Marvel, this superhero is from DC comics. The story begins when a 14 year old teenager, Billie Batson played by Asher Angel, becomes a superhero whenever he shouts 'Shazam!'. His mission is to defeat Thaddeus Sivana, the villain in the movie. For those who love DC, you shouldn't miss this after Aquaman (2018) which was released last year and managed to give new vibes to DC Extended Universe (DCEU). Don't forget to catch Shazam! this April at your nearest cinema!
4. AVENGERS: ENDGAME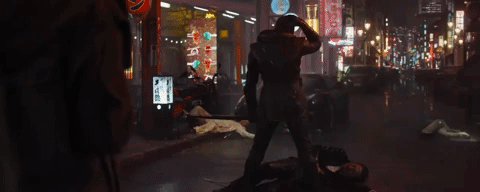 25th April 2019
Genre: Action
This film is one of the most hyped movie in 2019 *fingers crossed*. The 22nd movie in Marvel Cinematic Universe (MCU) range continues after Thanos played by Josh Brolin wiped out half the living creatures! You still remember that heart-breaking scene? It made many movie buffs cry! From the first trailer, we see the return of Hawkeye as Ronin. But the real question here is, who will save Tony Stark who is wandering around in space? Is it true there will be X-Men characters in this film? How about cameos from the great late Stan Lee? Share with us all your theories on this and we will see how Avengers: Endgame answers them all.
5. GODZILLA: KING OF MONSTERS
30th May 2019
Genre: Action
The roaring sounds of Godzilla still stuck in your head even though the last film was released 5 years ago? Now, the creature will be back, not alone but with three other giant monsters in an epic battle! If you are a monster movie lover, you may want to watch it in IMAX, D-BOX or even 4DX. The feeling will be surreal!
6. TOY STORY 4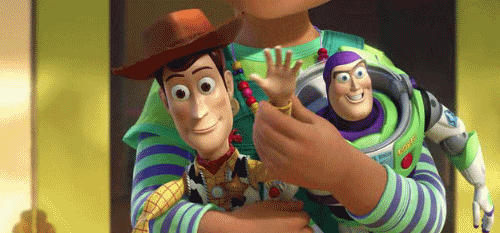 20th Jun 2019
Genre: Comedy, drama
If you watched the previous sequel, just admit that you cried watching it. This time, after Andy gave Woody and the other toys to Bonnie, they seem happy that they made new friends at a new place! And surprisingly, Pixar made an announcement that Keanu Reeves will be the voice of one of the characters in this new sequel! Is he the villain or what? We'll see soon!
7. THE LION KING
18th July 2019
Genre: Drama
This is the year for Disney! (well besides Marvel) Directed by Jon Favreau, this film will bring you the story of Mufasa who was killed by Scar. It is definitely a new, fresh remake of The Lion King and you can see a realistic CGI! Hakuna Matata!
8. ONCE UPON A TIME IN HOLLYWOOD