Facts you need to know after the terrorist attack in New Zealand
At least 50 people were killed including Malaysians Pix- Google
By Nadhirah Sofea Rashid
New Zealand has been ranked as the second safest country in the world in the 2018 edition of the Global Peace Index after Iceland.
The word safest country here does not mean serious crimes do not exist here - it does - but the rate is lower in New Zealand than in many other countries.
However, the world went chaotic when a shooting incident took place here on Mar 15.
A terrorist stormed into a mosque in the middle of Friday prayers and mercilessly murdered innocent Muslims.
The guy even had the audacity to live stream it on Facebook. How cruel is that?
The tragedy dubbed "one of New Zealand's darkest days" and the "worst gun attack in New Zealand's history" claimed 50 lives, including 17-year-old Malaysian Muhammad Haziq Mohd Tarmizi, and wounded dozens others.
Here's what you need to know after the mass shooting incident. 
1. Semi-automatic and military-style weapons banned
A day after the mass shooting, Prime Minister Jacinda Ardern of New Zealand promised to change the country's gun laws and in less than a week later, she did it.
Ardern announced immediate changes to New Zealand's gun laws, including the banning of assault rifles and military-style semi-automatics that were allegedly used by the suspect in the shooting.
Ardern also directed officials to develop a gun buyback scheme for those who already owned such weapons. She said "fair and reasonable compensation" would be paid. The government estimates this will cost $100m - $200m.
The new law is expected to take place effective 11 April.
"It's in national interest and about safety... to prevent an act of terror from ever happening again in our country," Ardern said during a news conference.
2. Gun owners surrendered their weapons
Ardern encouraged gun owners to surrender their weapons after announcing that her government is set to tighten gun laws in the country.
New Zealand has an estimated 1.2 million guns registered to civilians, according to the 2017 Small Arms Survey.

New Zealand's gun owners have so far voluntarily surrendered 37 firearms.
John Hart, one of the New Zealanders tweeted that he had surrendered his semi-automatic rifle two days after the attack.
He tweeted a photo of the form he signed to hand over his rifle to the police to be destroyed, saying, "We don't need these in our country. We have to make sure it's #NeverAgain."
3. Scarves in solidarity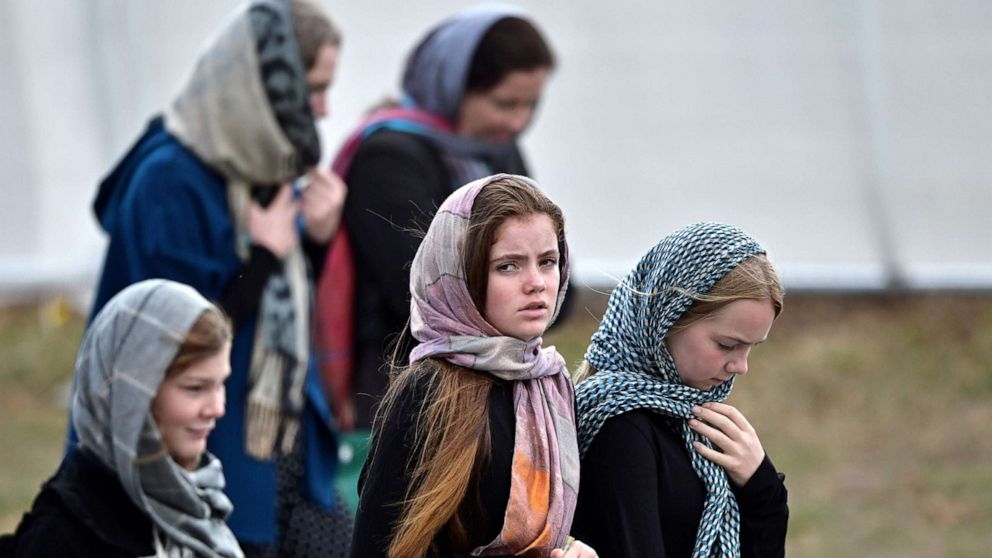 Few days after the incident, a group of  women launched a campaign named 'Scarves in Solidarity' to show solidarity and to remember the 50 victims of the tragedy.
The campaign was aimed to encourage non-Muslims to wear a hijab for a day.
Read: New Zealand women wear hijab on Friday, show solidarity to Muslims
4. Jacinda Ardern vows to never speak of the terrorist's name again
Addressing parliament for the first time since Friday's attack, the New Zealand prime minister said the accused would face "the full force of the law in New Zealand" but that she would never speak his name.

Ardern has said she will render the person accused over the Christchurch terrorist attack "nameless" and urged the public to speak the victims' names instead.
Opening with the Arabic greeting "as-salaam Alaikum", she said the day of the attack would "now be forever a day etched in our collective memories".
"He sought many things from his act of terror but one was notoriety, that is why you will never hear me mention his name.
"He is a terrorist. He is a criminal. He is an extremist. But he will, when I speak, be nameless," she said.
5. Funeral cost fully funded by the government
The first funeral since Friday's terrorist attack has been fully funded by the New Zealand government.

Ardern in a statement said that "In an event such as this – murder or manslaughter – the family is eligible for a funeral grant of around NZ$10,000 (RM28,000)."
"We are very focused on ensuring you have the support you need in the days and the weeks and the months that follow.
"Many of those who have lost their lives were the ones who brought income into their households. Many will have dependents and spouses. I want to give you the assurance that through our system in New Zealand, through ACC, there is a provision to provide for those families," Arden said.
6. Haka dance performed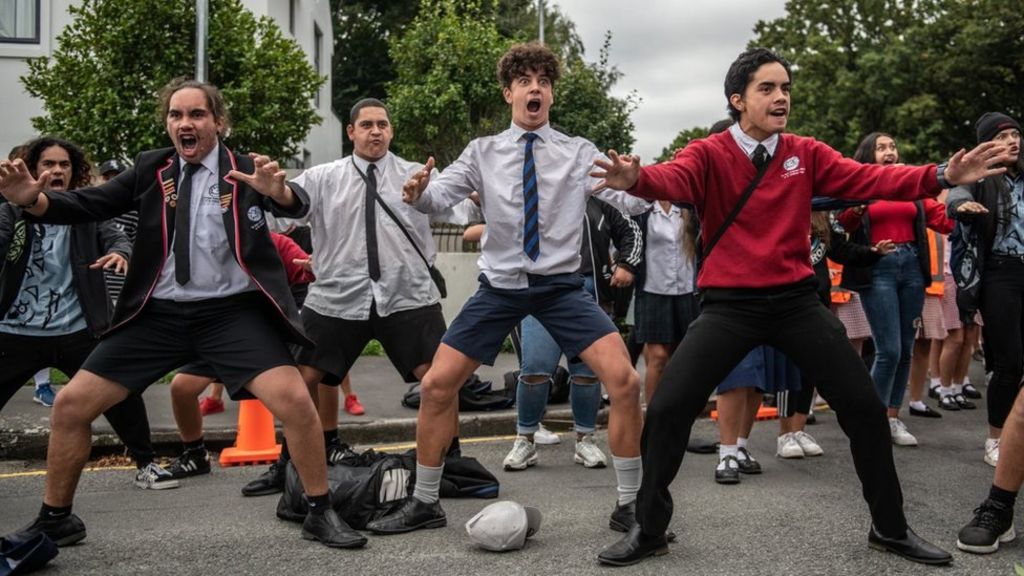 Just like Malaysia, New Zealand has a variety of cultures.
One culture that they are proud of is their traditional Haka dance. 
Over time, the Haka evolved and it came to be used for more than just battles. It became a way for communities to come together and it was a symbol for community and strength. 
They performed the Haka dance in front of the mosque where the tragedy took place as a tribute to their fallen Kiwi brothers and sisters.
Several clips of the hair-raising and highly emotional dance have gone viral since.